Sandy Springs Property Management
Serving Sandy Springs and Greater Metro Atlanta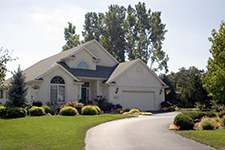 We are experienced in all phases of property management and rentals. Locating reliable tenants, marketing your property, screening applicants, executing lease agreements, timely deposits, coordinating maintenance and evictions are just some of the services we provide. Find out how much your home is worth in the rental market and how we can help you get the best tenant and best lease price and terms for your home.
Getting Started Resources
What We Do As Your Sandy Springs Property Manager
Accept rental applications
Qualify tenants to include landlord, employment verification, credit and criminal background check
Comprehensive marketing of property to minimize vacancy rate
Show vacant properties to potential tenants
Provide prospect feedback on marketing and pricing
Accept rents and deposits
Personally inspect property before tenant moves in and upon move out
Collect rents
Administer timely and complete year end reporting
Handle tenant issues
Inform owner of maintenance and repairs needed
Hire and manage professional, insured repair/maintenance contractors to take care of property maintenance issues.
Inquire About Our Services
Sandy Springs Area Information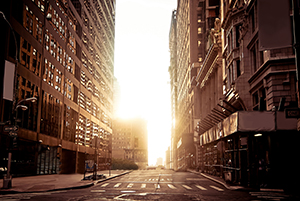 The key feature that caused the land around Sandy Springs to be explored and developed was the freshwater spring bubbling up out of the ground in the location now occupied by the Sandy Springs Historic Site & Museum. Most people today do not think about the ease with which safe drinking water flows into their homes through our public plumbing infrastructure but hundreds of years ago, the fresh drinking water from the spring was worth its weight in gold. The Native American Indians knew about the springs and so did the buffalo that came there to drink. By 400 A.D., American Indians had established three trails intersecting at the springs; the Itawa, the Hightower and the Shallowford trails. During the 16th century, the Creek Muskogee Indian tribe moved into the area and settled near the springs but they were forced to give up their homes and land when gold was discovered around the beginning of the 19th century. In 1821, the federal government instituted a series of land lotteries and a small community began to form as people moved into the area of Sandy Springs and purchased land.

One of Sandy Springs' first prominent landowners was named Stephen Lee Spruill. By the time land was being offered in the lotteries, the Spruill family had already acquired a large property that extended from Long Island Creek to present day Mt. Vernon Road. In 1842, the Austin-Johnson House located on Johnson Ferry Road near Abernathy Road was constructed. Today it is the oldest unaltered house in Sandy Springs. Like many communities in America, Sandy Springs experienced a housing boom in the aftermath of World War II but it wasn't until completion of Interstate 285 and Route 400 during the 1960's that major development began in earnest.
Areas We Service
---