Roswell Property Management
Serving Roswell and Greater Metro Atlanta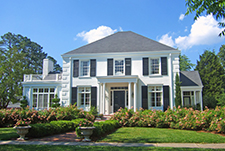 We are experienced in all phases of property management and rentals. Locating reliable tenants, marketing your property, screening applicants, executing lease agreements, timely deposits, coordinating maintenance and evictions are just some of the services we provide. Find out how much your home is worth in the rental market and how we can help you get the best tenant and best lease price and terms for your home.
Getting Started Resources
What We Do As Your Roswell Property Manager
Accept rental applications
Qualify tenants to include landlord, employment verification, credit and criminal background check
Comprehensive marketing of property to minimize vacancy rate
Show vacant properties to potential tenants
Provide prospect feedback on marketing and pricing
Accept rents and deposits
Personally inspect property before tenant moves in and upon move out
Collect rents
Administer timely and complete year end reporting
Handle tenant issues
Inform owner of maintenance and repairs needed
Hire and manage professional, insured repair/maintenance contractors to take care of property maintenance issues.
Inquire About Our Services
Roswell Area Information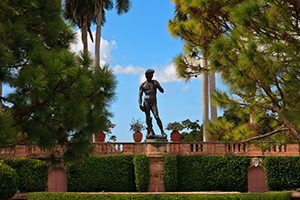 In 1828, gold was found in north Georgia, thus causing a swarm of settlers to the area, especially Dahlonega and Auraria. It was this activity that prompted Roswell King of Darien, Georgia to investigate the sites. Traveling on horseback, Mr. King followed Indian trails to the Chattahoochee River near what is now Roswell.
Following the river, Mr. King discovered vast forests and the rushing waters of Vickery (Vickery's) Creek. These natural resources inspired him to envision a mill, powered by the water, and a community close by.
In 1838, he began work on the first cotton mill and in 1839 it was incorporated as The Roswell Manufacturing Company. The company was extremely successful and expanded. Even a "flouring" mill was constructed. Orders for cloth, tenting, rope, flannels, and yarn poured in.
Mr. King offered homesites and investment opportunities to his friends and associates from coastal Georgia and a community was built. They constructed magnificent homes for themselves, cottages and apartments for mill workers, a general store near the mill, a church, and an academy to attend to the educational needs of the children.
Areas We Service
---