Cumming Property Management
Serving Cumming and Greater Metro Atlanta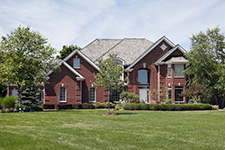 We are experienced in all phases of property management and rentals. Locating reliable tenants, marketing your property, screening applicants, executing lease agreements, timely deposits, coordinating maintenance and evictions are just some of the services we provide. Find out how much your home is worth in the rental market and how we can help you get the best tenant and best lease price and terms for your home.
Getting Started Resources
What We Do As Your Cumming Property Manager
Accept rental applications
Qualify tenants to include landlord, employment verification, credit and criminal background check
Comprehensive marketing of property to minimize vacancy rate
Show vacant properties to potential tenants
Provide prospect feedback on marketing and pricing
Accept rents and deposits
Personally inspect property before tenant moves in and upon move out
Collect rents
Administer timely and complete year end reporting
Handle tenant issues
Inform owner of maintenance and repairs needed
Hire and manage professional, insured repair/maintenance contractors to take care of property maintenance issues.
Inquire About Our Services
Cumming Area Information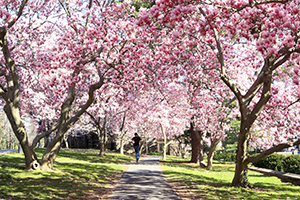 The entire region of northwest Georgia was originally inhabited by Native American Indians belonging to the Creek and Cherokee tribes. After a series of small wars between the two tribes during the 1700's, the Creeks were driven out of the area by the Cherokees who lived in peaceful coexistence with the European settlers in Georgia until gold was discovered in northern Georgia in 1828. The subsequent gold rush caused the State of Georgia to appropriate all the Cherokee Indian lands, expel the Native American Indians to areas west of Arkansas, and divide the land into counties. In 1831, Cherokee County was formed and then one year later in 1832, a portion of it became Forsyth County.

The town of Cumming was formed in 1833 from two 40-acre land lots that had been issued as part of a Georgia State Land Lottery in 1832. The two lots designated as Land Lot 1269 and Land Lot 1270 were purchased by a couple of Forsyth County Inferior Court Justices who realized that it was necessary to have a seat of government to conduct county business. The boundaries of the two lots ended at what is now Tolbert Street on the west side, Eastern Circle on the east side, Resthaven Street on the south side and at School Street on the North side.
Areas We Service
---