Duluth Property Management
Serving Duluth and Greater Metro Atlanta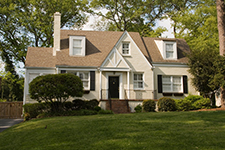 We are experienced in all phases of property management and rentals. Locating reliable tenants, marketing your property, screening applicants, executing lease agreements, timely deposits, coordinating maintenance and evictions are just some of the services we provide. Find out how much your home is worth in the rental market and how we can help you get the best tenant and best lease price and terms for your home.
Getting Started Resources
What We Do As Your Duluth Property Manager
Accept rental applications
Qualify tenants to include landlord, employment verification, credit and criminal background check
Comprehensive marketing of property to minimize vacancy rate
Show vacant properties to potential tenants
Provide prospect feedback on marketing and pricing
Accept rents and deposits
Personally inspect property before tenant moves in and upon move out
Collect rents
Administer timely and complete year end reporting
Handle tenant issues
Inform owner of maintenance and repairs needed
Hire and manage professional, insured repair/maintenance contractors to take care of property maintenance issues.
Inquire About Our Services
Duluth Area Information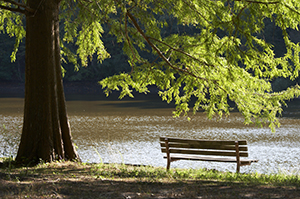 The origin of the name of the city, was named after Daniel Greysolon Du Luth (1636-1710), and was a French captain and explorer. He was born in Saint Germain Laval (Loire – France), a small village about fifty miles from Lyons. He negotiated and signed peace between Saulters and Sioux nations in the area of the city of Duluth September 15th, in 1679. The city was called Duluth in his memory. He died in Montréal in 1710. In the early 1800′s there were no known white settlers in the area known as the town of Duluth. This was then a part of the Cherokee Indian territory. In 1818 Gwinnett County was created by an act of the General Assembly of Georgia and the area was opened to settlers.

At the time that Evan Howell came to the area, there was only one road opened in the section. This was the Peachtree Road, an offshoot of an old Indian trail that ran along the bridge south of the Chattahoochee River. It had been surveyed and constructed during the War of 1812 and connected Ft. Daniel with the fort at Standing Peachtree, 30 miles down river. Peachtree Road is still the most famous road in Georgia.

He realized that more roads were needed in order for the area to develop, so he obtained permission in February 1833 to construct a road from the Chattahoochee River across his land to intersect Peachtree Road. This intersection became known as Howell's Cross Roads and was know by this name for 40 years.
Areas We Service
---