Canton Property Management
Serving Canton and Greater Metro Atlanta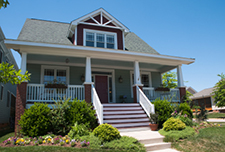 We are experienced in all phases of property management and rentals. Locating reliable tenants, marketing your property, screening applicants, executing lease agreements, timely deposits, coordinating maintenance and evictions are just some of the services we provide. Find out how much your home is worth in the rental market and how we can help you get the best tenant and best lease price and terms for your home.
Getting Started Resources
What We Do As Your Canton Property Manager
Accept rental applications
Qualify tenants to include landlord, employment verification, credit and criminal background check
Comprehensive marketing of property to minimize vacancy rate
Show vacant properties to potential tenants
Provide prospect feedback on marketing and pricing
Accept rents and deposits
Personally inspect property before tenant moves in and upon move out
Collect rents
Administer timely and complete year end reporting
Handle tenant issues
Inform owner of maintenance and repairs needed
Hire and manage professional, insured repair/maintenance contractors to take care of property maintenance issues.
Inquire About Our Services
Canton Area Information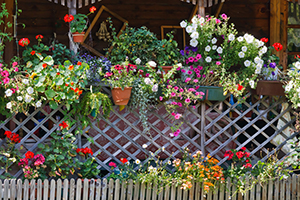 Once famous for its "Canton Denim," known worldwide for the high-quality denim produced by Canton Cotton Mills which closed in 1979, Canton is now enjoying the greatest economic boom in its history. The City of Canton has a rich heritage. Located in the foothills of the Blue Ridge Mountains, the site where Canton would be founded lay in the heart of the Cherokee Nation.
During the first hundred years of Georgia's history, Northwest Georgia was generally considered "Indian Country," and was bypassed by settlers going West. Georgia had made a treaty with the Federal Government in 1802 to relinquish its Western Territory for the removal of all Indians within its boundaries, and, although other tribes had been removed, little was ever done about the Cherokees. Since this was the heartland of the Cherokee Nation, the state and nation had avoided the handling of this delicate problem. Following the Georgia Gold Rush in 1829, settlers ignored the Indian problems and began to move into the area north of Carrollton and west of the Chattahoochee River-sixty-nine hundred miles-and named it Cherokee.
Many members of the Cherokee Nation moved west, but the majority stayed until removed by Federal Troops sent into the area during the summer of 1838. The remaining Cherokees were gathered and held in forts until the removal could be completed. Present-day Cherokee County had the largest and most southerly of these fort, Fort Buffington, which stood six miles (10 km) east of Canton. Today nothing stands to identify its timber structure, but the area is marked by a large piece of green Cherokee marble quarried near Holly Springs. By autumn of 1838, the federal troops had accomplished their mission and the Cherokees at Fort Buffington were marched off to join other groups on the infamous "Trail of Tears".
Areas We Service
---