Johns Creek Property Management
Serving Johns Creek and Greater Metro Atlanta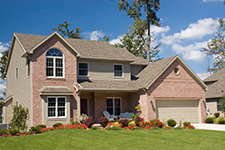 We are experienced in all phases of property management and rentals. Locating reliable tenants, marketing your property, screening applicants, executing lease agreements, timely deposits, coordinating maintenance and evictions are just some of the services we provide. Find out how much your home is worth in the rental market and how we can help you get the best tenant and best lease price and terms for your home.
Getting Started Resources
What We Do As Your Johns Creek Property Manager
Accept rental applications
Qualify tenants to include landlord, employment verification, credit and criminal background check
Comprehensive marketing of property to minimize vacancy rate
Show vacant properties to potential tenants
Provide prospect feedback on marketing and pricing
Accept rents and deposits
Personally inspect property before tenant moves in and upon move out
Collect rents
Administer timely and complete year end reporting
Handle tenant issues
Inform owner of maintenance and repairs needed
Hire and manage professional, insured repair/maintenance contractors to take care of property maintenance issues.
Inquire About Our Services
Johns Creek Area Information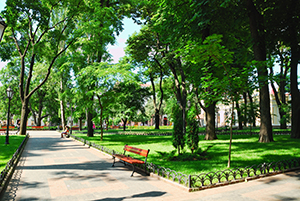 Johns Creek's past began in the early 19th century in the trading posts along the Chattahoochee River in what was then Cherokee Indian territory.

Through the years, the trading posts grew slowly into crossroads communities where pioneer families – Rogers, McGinnis, Findley, Buice, Cowart, Medlock and others – gathered to visit and sell their crops. (Today, reminders of those early farming families are still with us as we travel along streets and bridges named after them.)

By 1820, the community of Sheltonville (now known as Shakerag) was a ferry crossing site with the McGinnis Ferry and Rogers Ferry carrying people and livestock across the river for a small fee. Further south on the river, the Nesbit Ferry did the same near another crossroads community known as Newtown.
Areas We Service
---