Property management costs can be different among management companies in Alpharetta, Georgia. We'll break it down into typical charges, but remember that nothing is set in stone, and everything is negotiable when it comes to fees for
property management in Alpharetta
.
Marketing Fee or Tenant Placement Fee
Some people also call this a Lease-up Fee or a Brokerage Fee. It's the fee associated with marketing the property, and actually finding and qualifying a tenant. Your manager will get a lease written and manage the tenant's move into the property. We do have lease-only services, and that's where you pay a company for the leasing portion and then do the ongoing management yourself.
Monthly Management Fee
This is an ongoing fee that is a fixed fee per month, which is an average of 7.5 to 10 percent of the monthly rent that's paid. This basically covers the day to day management of the property, including accounting, rent collection, processing maintenance requests, paying expenses associated with the property, paying the owner, and generating reports. It's also keeping a log of things that go on with the property.
Potential Additional Fees
There are different agents who do different things. Some include everything in the management fee, and others break down each service into an a-la-carte menu so that owners can choose what they want and what they don't want. For example, if you want regular inspections, there might be an additional fee for that. If you want the property manager to handle annual events like cleaning out the gutters or having the termite bond scheduled or having the HVAC system checked, those are things you might see additional fees for. If you want a large project done like a renovation or a new roof or HVAC system, you might have an additional charge that shows up as a project management fee, which will be between five and 20 percent of the total project cost.
If an HOA is difficult to deal with, there might be an additional fee for that. If you have a home warranty on the property and you want your manager to handle the contact and scheduling of these warranty services, you may have an extra fee. Professional inspections might also require an additional fee. If you want an appraisal for the property, it's the same thing. When tenants move in and out, there are cleaning fees and maintenance fees that will need to be paid. If there's an eviction to be filed, there will be additional charges involved in that, on top of the actual cost of the eviction.
It sounds like a long list, but these extra fees aren't charged by every company, and usually the cycle includes just the leasing fee and the management fee, and maybe a couple of property visit fees or mid-lease inspection fees.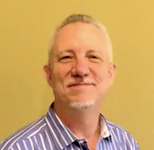 Talk to the property managers you're interviewing about their fees. If you have any questions about our property management cost or anything pertaining to property management, please
contact us
at Key Locations Property Management.