There are a number of benefits to using Key Locations Property Management to manage your rental property in Alpharetta. Today, we're sharing some of the reasons you should consider letting us help you with your residential investment properties.
Local Market Knowledge
We are a local family-run business. My wife, son, and I are licensed agents and we have been in business for a combined 30-plus years. We are happy residents of metro Atlanta, and we've lived in the area for over 50 years. We know the market and we have watched it grow. We understand purchases and rentals and we know the ins and outs of all the communities around here. This is valuable when you're purchasing investment homes and you need to know where you can and cannot rent out property, and what types of restrictions might be in place.
Sales and Rental Connections
We keep in touch with the local government and development companies to find out what's coming that could affect your investment here. Our job is to keep you informed. We work in sales and property management. So, aside from expertly managing your property, we can help you when you're ready to sell or when you want to purchase additional properties to add to your investment portfolio.
Property Management Alpharetta: Managing Liability
We are also very good at risk and liability management. As you know, this is a risky business. A lot of things can go wrong, and we handle that risk and limit the liability that our owners and our business may be exposed to. This starts with the house itself; making sure it's properly maintained and up to code before we put it on the market. It continues to the screening process, which is one of the most important things in our business. We screen thoroughly and get the best qualified tenants in your property. We look for residents who will pay on time, take care of your home, and stay longer in the property. That means more profit for you and less time on the market. You'll also face less wear and tear and fewer overhead costs due to vacancies.
Maintenance and Technology
We only use licensed and insured contractors for our repair work. We want to make sure people working in and on these properties are the right people to be there. We require the proper insurance and we make sure they can do the job they were sent to do. Technology is also important to us. We've been on the cloud and in the web for almost 10 years. We do all our contracts and leases online. We have owner portals where owners can get online and see their invoices and how their assets are being managed. Every detail is there. Tenants can manage payments on the portal and make maintenance requests. It helps us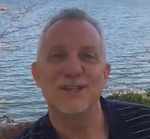 communicate back and forth and makes our process more efficient.