One of the most important parts of property management is screening tenants and finding a good resident who pays rent on time and takes care of the property. You want a tenant who will give you proper notice before moving out and turn the property back over to you in great condition so it's ready to rent to another tenant quickly. You want someone who reports all maintenance items to you in a timely manner so you can get them repaired. Today, we're discussing how to find a good tenant.
Questions to Ask Prospective Tenants
When prospective tenants call you, they will ask you questions about the property and the
leasing process
. Start pre-screening at this point. Ask them how they found out about the property, when they want to move in, how long they plan to lease, what their credit is like, and whether they have pets or smokers. You'll want to ask how many adults will be living in the property, and remind them that all adults will have to apply, pass the screening process, and sign the lease - regardless of whether they will be responsible for paying the rent. This gives you more recourse if something goes wrong. When you have more signers on the lease, you can chase after more people for money or damages. Ask them how long they have been employed, and refer them to a written copy of your application requirements and rental criteria guidelines. It's a good idea to have these in writing so tenants know exactly what's required and what you'll do to screen.
Property Management Alpharetta: Applications
A written application is also necessary. We use an online application that gathers all the information that's necessary to screen. Get the full name of all occupants as well as social security numbers. Ask for former and current addresses, a contact number for previous landlords, and information on the tenant's employer. The application should ask how many people will be moving in, and the names and ages of any children.



Conducting a Tenant Background Check
We use a screening service called MySmartMove.com. There are plenty of other sites that can screen for you. We like this site because it's run by one of the three big credit bureaus, and it provides secure information online. We don't have to maintain copies of credit reports or other financial information that would be subject to the Fair Credit Reporting Act. Make sure you know how that law applies to your screening process. Fair housing laws are also important to consider. One of the reasons to have your criteria in writing is so that everything is consistent, and there's not even a perception that you might be discriminating in your application process. SmartMove will give you a credit history, pull an eviction background check, provide a 50-state criminal background check, and pull information from the terrorist watch list, the FBI's Most Wanted list, and the sex offender registry.




On the back side, we contact employers and ask tenants to provide copies of paystubs, W2 forms, bank statements, or anything that shows there's enough money to pay the rent.



Screening Rental History
You definitely want to contact past landlords to get a rental history. Find out how much the tenant paid in rent and whether it was ever late. Ask if they gave proper notice before moving out, and if they left the property in good condition. You'll want to know if they owe any balances, if a landlord had to file an eviction, and if there were any complaints from neighbors. Ask about HOA violations and pets. Former landlords are a good source and can provide some great information on your prospective tenants.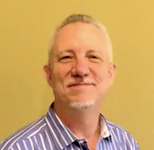 After your screening process, you'll have enough information to make a decision. If you have any questions related to how to find a good tenant or anything pertaining to
Atlanta property management
, please
contact us
at Key Locations Property Management.