Woodstock Property Management
Serving Woodstock and Greater Metro Atlanta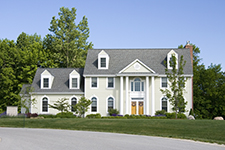 We are experienced in all phases of property management and rentals. Locating reliable tenants, marketing your property, screening applicants, executing lease agreements, timely deposits, coordinating maintenance and evictions are just some of the services we provide. Find out how much your home is worth in the rental market and how we can help you get the best tenant and best lease price and terms for your home.
Getting Started Resources
What We Do As Your Woodstock Property Manager
Accept rental applications
Qualify tenants to include landlord, employment verification, credit and criminal background check
Comprehensive marketing of property to minimize vacancy rate
Show vacant properties to potential tenants
Provide prospect feedback on marketing and pricing
Accept rents and deposits
Personally inspect property before tenant moves in and upon move out
Collect rents
Administer timely and complete year end reporting
Handle tenant issues
Inform owner of maintenance and repairs needed
Hire and manage professional, insured repair/maintenance contractors to take care of property maintenance issues.
Inquire About Our Services
Woodstock Area Information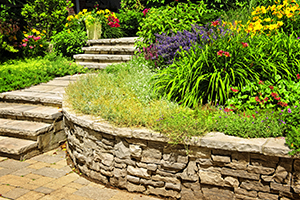 Woodstock is over one hundred years old and one of the county's oldest towns. The railroad came to Woodstock in November 1879. The city had a population of 300 and comprised a total of 960 acres. The first gristmills in the county were located nearby. Wood carving, yarn spinning, and other related activities were also done. The abundance of water power around Woodstock, such as Little River, Noonday Creek, and other streams, facilitated these industries. Woodstock had a considerable activity in mineral development. The old Kellogg Gold Mine and several others are within a few miles of Woodstock. Mica and kaolin were also found in nearby areas.
By the 1890s Woodstock was said to be shipping 2,000 bales of cotton annually. A number of Woodstock developers were influential in introducing innovative farming methods to the county. There are many different stories of how Woodstock got its name. One possibility is that it derived from a novel of the same name by Sir Walter Scott. There is also one tale that a man named Mr. Woodstock settled in the area and started a school, thus giving the community its name.
Today, the City of Woodstock is the fastest growing city in Cherokee County. With the growth rate of Woodstock at 70% over the past 10 years, the city has doubled in size. With Interstate 575 and State Highway 92 running diagonally and directly through the heart of Woodstock, there are unlimited possibilities for those who live and work in Woodstock and Cherokee County.
Areas We Service
---